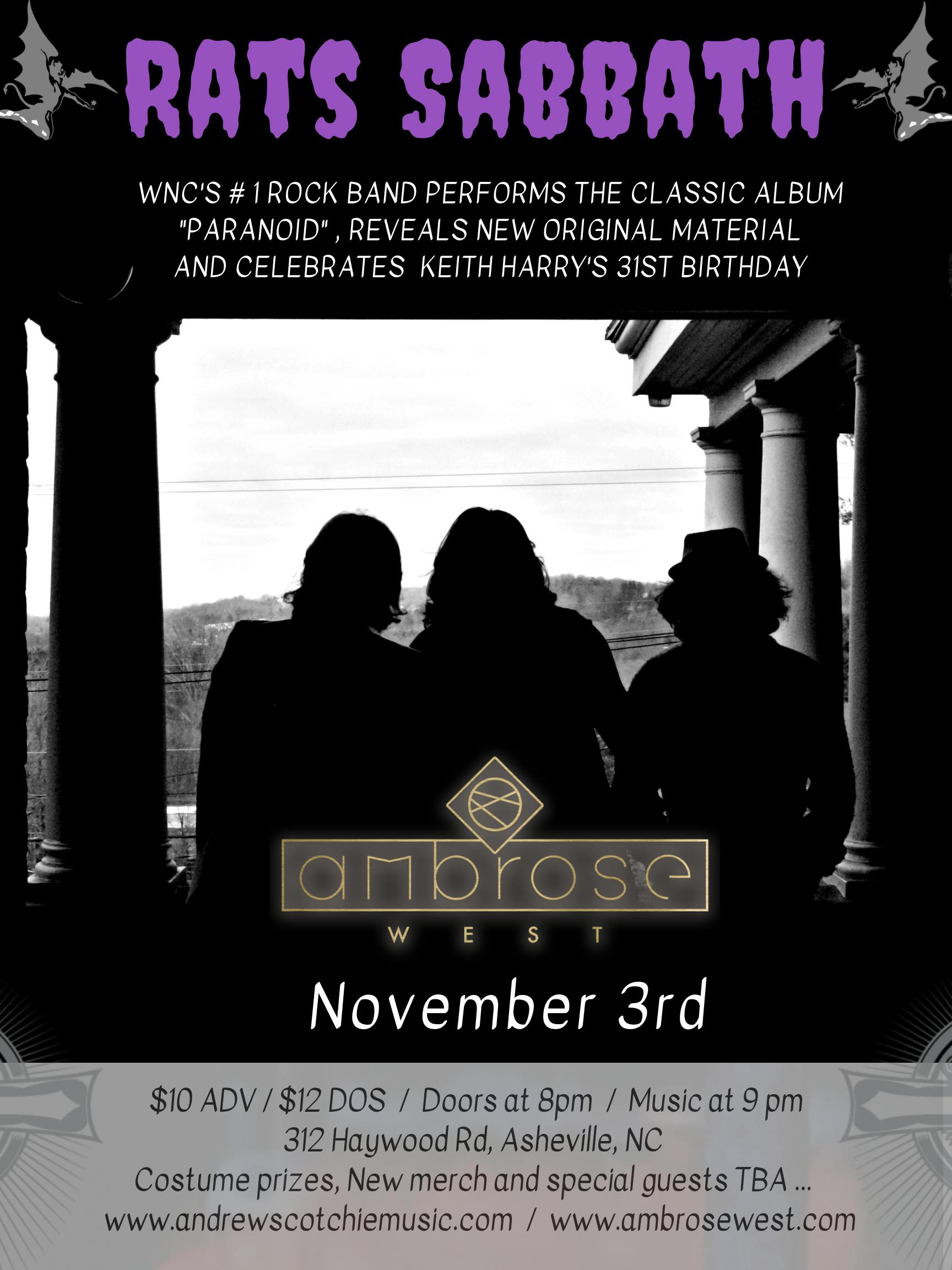 "Rats Sabbath" at Ambrose West
WHEN: Saturday November 3, 2018
WHERE: Ambrose West || 312 Haywood Rd, Asheville NC
DOORS: 8pm | Show: 9pm
GENRE: Rock / Funk / Soul
SEATING: standing room only
TICKETS: $10 adv. / $12 d.o.s. 
Rats Sabbath: Andrew Scotchie the River Rats do "Paranoid"!
WNC's # 1 rock n roll band Andrew Scotchie the River Rats perform the classic Black Sabbath album "Paranoid" November 3rd at Ambrose West in Asheville NC. The band will also be performing new original material, bringing limited edition merch and celebrating their bassists (Keith Harry ) 31st birthday! Costumes encouraged!  Awards for best costume and prizes throughout the night. Special guests and more TBA. 
More about the band can be found at www.andrewscotchiemusic.com
More Info & Tickets