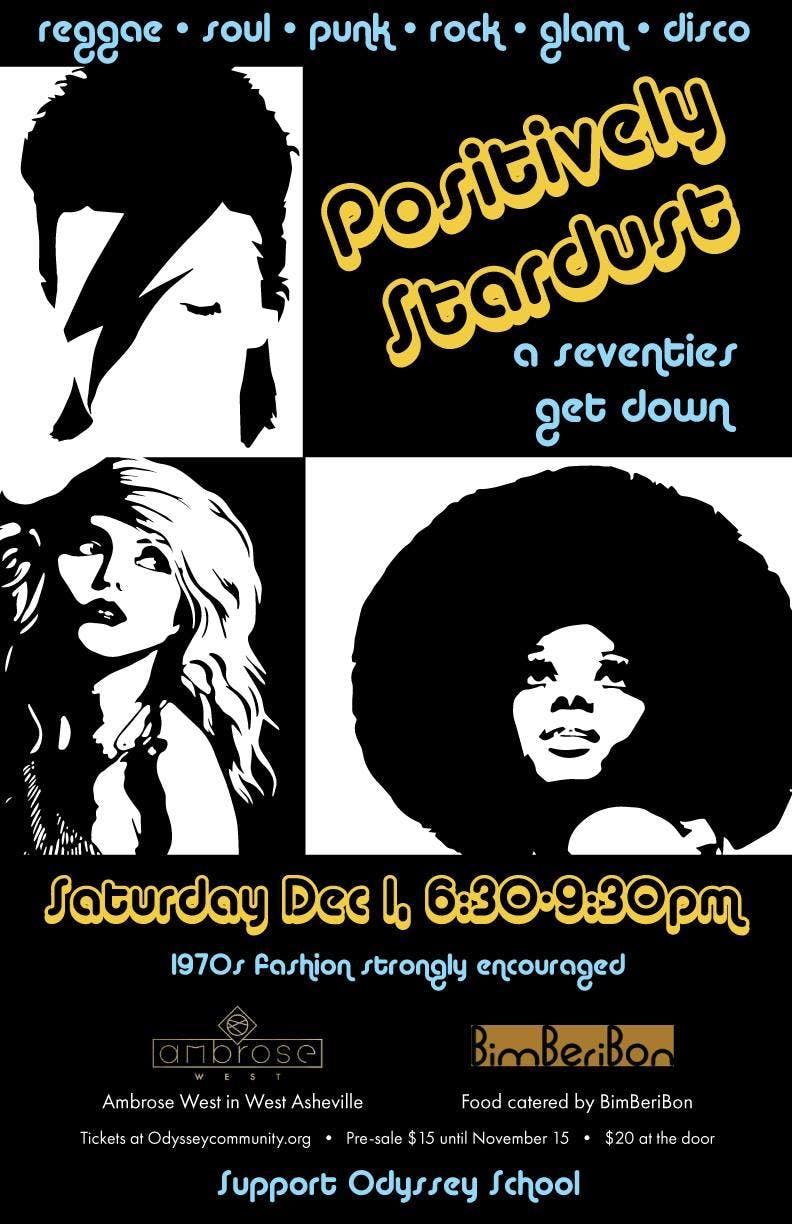 Positively Stardust! A 1970's Get Down for Odyssey!
Give peace a chance, grab anything with fringe on it and join us for a groovy cocktail! This year's Positively Odyssey party has time traveled to the stardust age of the 1970's! Gals, leave the macrame at home. Get down with blue eye shadow, bells, leather or chiffon flutter. Guys, break out the silk butterfly collars and sunglasses–just because.

We will have a best dressed awards ceremony and DJ'ed music from art waves — Studio 54, CBGB's all the way to Graceland. Come in high-heeled disco glam, hippie, soul, or punk– as party-goer, you bring the funk and charitable support to Odyssey.

Tickets will be $20 at the door.
More Info & Tickets